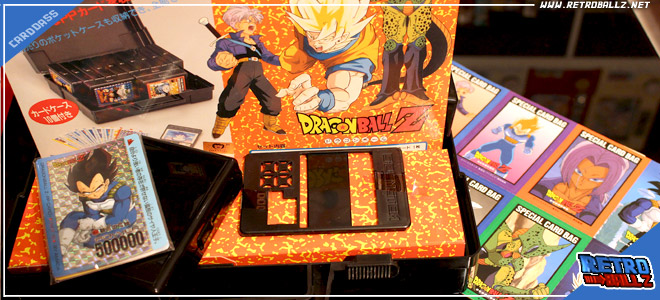 Special cardbag by Amada (1992)
Here is the spy suit case to carry your favorite dragon ball cards ! Made in plastic with a handle, it's very classy with a golden dragon ball logo. It comes with 10 hard cases, a power level reader to reveal the secrets on the back of your ppcards, 10 regulars and 1 prism. The coolest item to show of during school break !
Content
1 suite case
10 hard cases
1 power level reader
1 prism
10 regulars
VIDEO REVIEW !