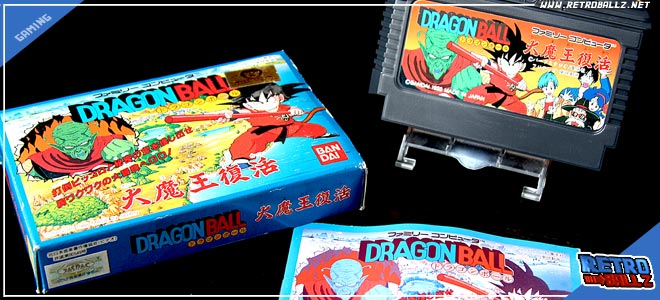 Dragon Ball Daimaō Fukkatsu (ドラゴンボール大魔王復活) – Famicom (1988) – La resurrection of evil king.

This is the first RPG Dragon ball video game !
You can relive the adventures of songoku from the begining to the fight against Piccolo Daimao.
Fighting system is based on a random 5 cards hand, it will be kept on all Gokuden games.