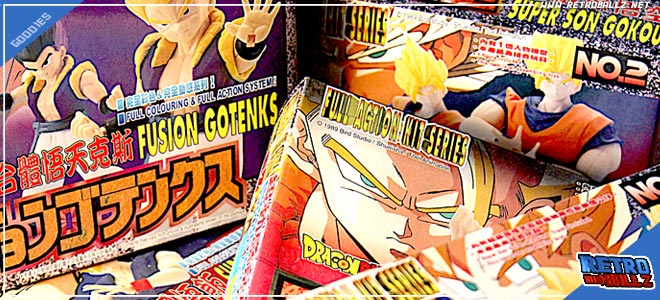 Full action kit are Dragonball kit figures to build.
They are articulated and got flexible clothes.
With extra heads and hands you can remake famous scenes of the manga ! No glue or tools needed !
There were 7 different figures in 6 packs.
2 different editions were produced: Asia and Japan.
Take a look at these figures and discover the differences between the 2 editions.
VIDEO REVIEW!