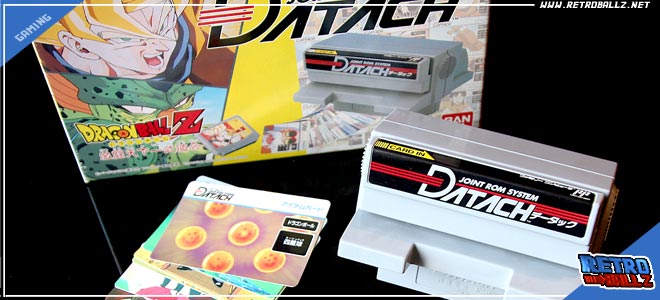 Dragon Ball Z: Gekitō Tenkaichi Budōkai (ドラゴンボールZ 激闘天下一武道会) – Famicom (1992) – fierce battle of tenkaichi budokai

This fighting game is pretty unique !
It comes with a barcode reader "datach joint rom system".
With this device you can play with 40 barcode cards included.
The cool thing is you can chose between 28 playable characters!
Gekito Tenkaichi is the first game made for datach.
There were only 7 games working with datach and this one is the only dragonball game.
VIDEO REVIEW!
TV COMMERCIAL !