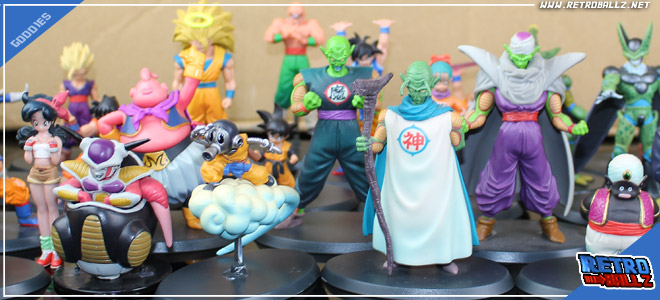 In 2008 "legend of manga" line were sold in news paper shops.
Sold by "Hachette", there were 50 figures with a magazine + 2 bonus figures for subscribers.
These are very cool dragon ball figures that suit well with gashapon HG figures.
Some characters are infrequently seen in other figures lines as "Hatchan", "Kami" or toribot.
LE SET COMPLET EN VIDEO !

pictures by capsule x nike