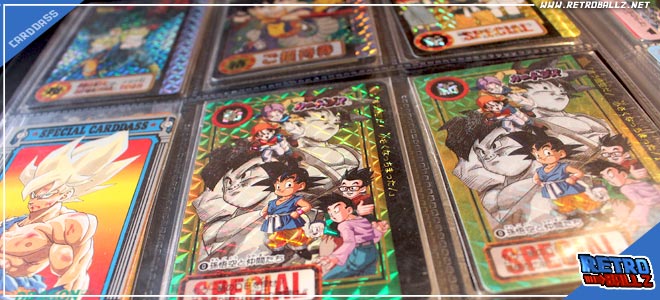 Some rare Dragon Ball cards from Bandai are not from a specific set.
All these cards were "not for sale cards" offered on events or contests.
A) Jump Multi World (1993): 2 comemorative cards for the 25th weekly jump anniversary.
B) Movie Special (1995): promotional card offered in Hong kong for the movie "Bio Broly".
C) Invitation Carddass (1994): its in fact an entrance ticket for the 1994 carddass museum. There is a white space on the back to stamp your admission number.
D) GT special n0 (1996): commemorative dragonball gt card Soft version
E) GT special n0 (1995): commemorative dragonball gt card DX version
F) Limited 3D (1996): 2000 cards for France & 1000 for Japan
In france you had to send 5 empty boosters of "le grand combat" part 4…
and be in the first 2000 of course !
G) Super Museum (1995): 1995 super museum commemorative card.
H) Jump Museum (1992): 1992 Jump Museum commemorative card. There are also cards from other animes !
I) Special 82 (1998): You had to ask it to Bandai .
This card is a part of the "Tokubetsudan" part of carddass.
(see here)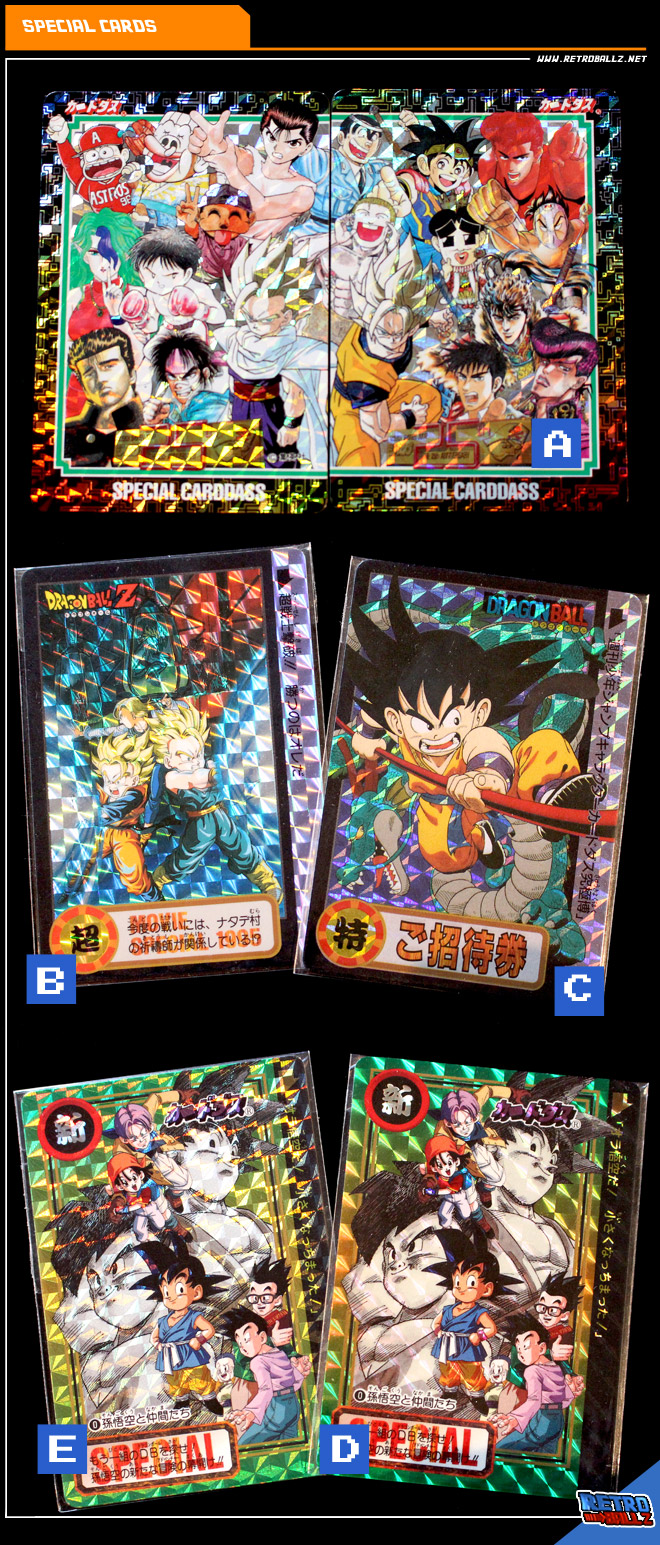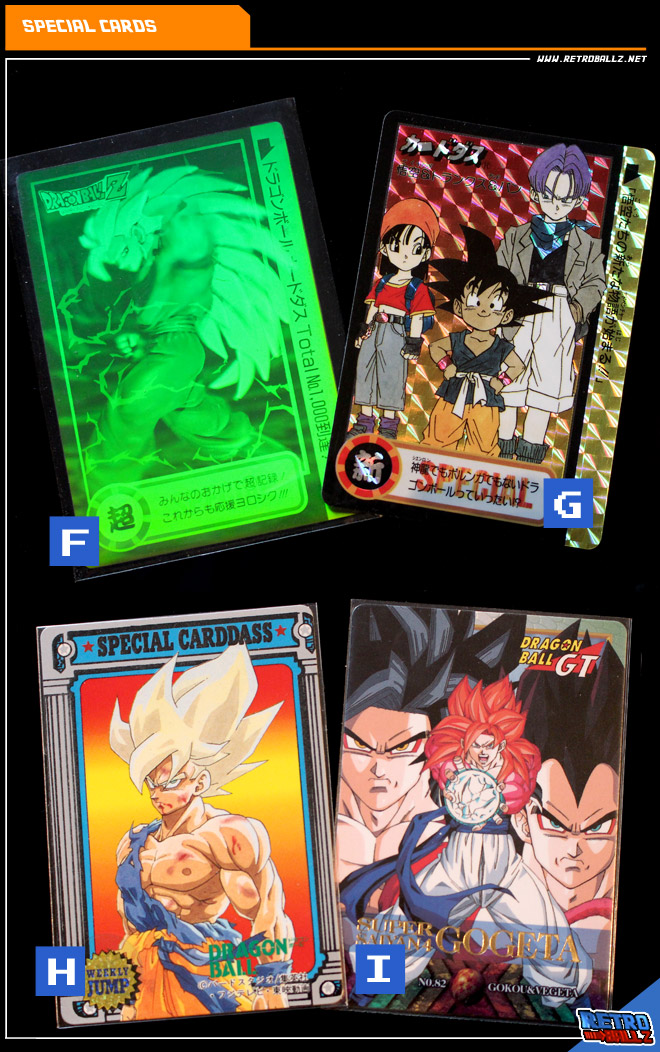 Les cartes en video!