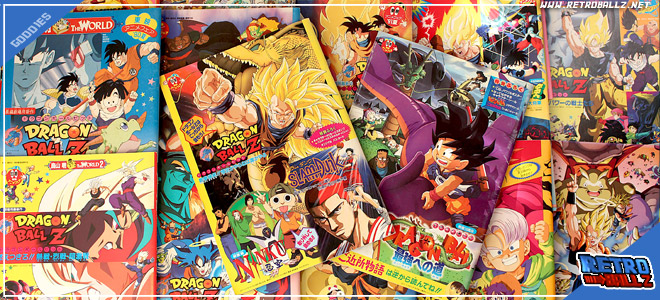 Between 1969 and 2002 occured once or twice a year during japanese vacations an event called "Toei fair". First called "Toei Manga Matsuri" until 1990, then Toei fair, this event allowed Toei to show new movies and animes.
During these events, you could buy several goodies including cool booklets.
There were 17 different booklets with Dragon Ball covers.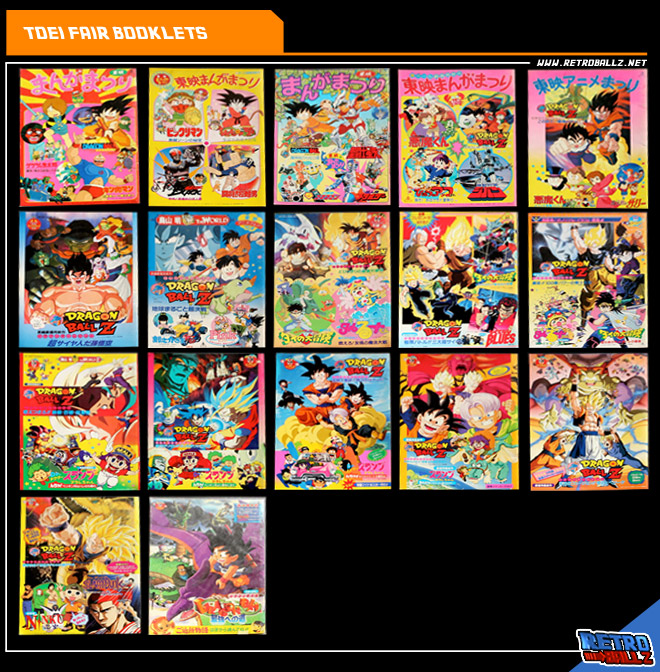 VIDEO REVIEW!