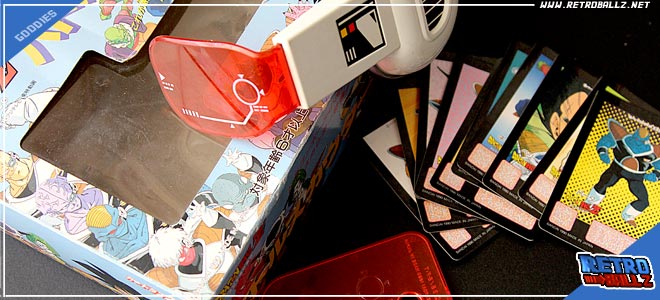 BATTLE SCOUTER by BANDAI (1990)
It's the first battle scouter sold !
Back in the 90's this scouter was awesome for dragon ball cosplayers! It's a replica, real size of a saiyan battle souter !
This vintage toy don't have batteries and don't produce any sound.
With this product were sold 10 dragon ball cards with same design as "candy cards" but with a different back.
With your scouter or the manual scouter inside the box you can reveal secret datas on cards !
This is a very cool vintage dragon ball toy !
Check out the video !
Content of the box
10 regulars
1 manual scouter
1 battle scouter
VIDEO REVIEW !