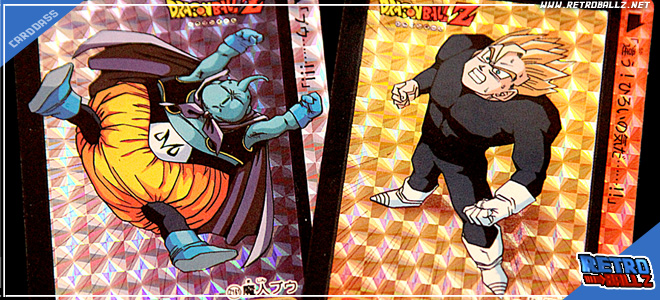 ADALI PART 4 by BIBITOYS (1994)
ADALI are unofficial dragon ball cards made in taiwan by "BIBITOYS". This part is about the begining of majin bu saga.
Every card is designed from a picture from the original manga. When they made the cards they hadn't seen yet the pink color of bu and they decided to use blue color ! Pretty fun !
You can also see nice pictures with goku and majin vegeta !
Total: 36 cartes
6 prisms
42 regulars
1 prismes on 16 cards
sold at piece
CARDS REVIEW IN VIDEO!