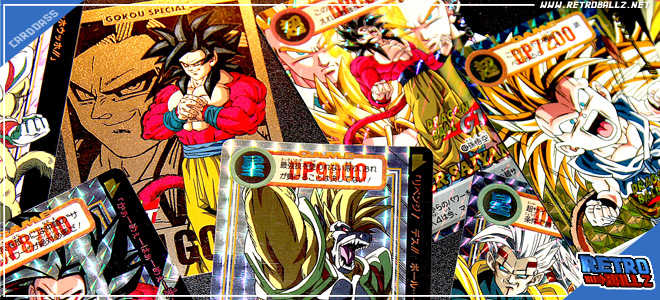 CARDDASS HONDAN PART 29 by BANDAI (1997)
Here are the first dragonball card with goku ssj4 and the first with a ssj ape ! The Destruction points (DP) are now over 8000 !
A cool flash card, a baddass reverse prism and now some cards with "hotstamp".
Total: 42 cards
36 regulars
4 prisms
1 reverse prism
1 flash
1 prism on 20 cards
sold in vending machine
VIDEO REVIEW!