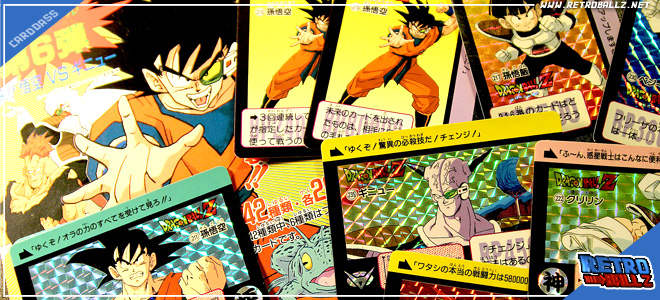 CARDDASS HONDAN PART 6 by BANDAI (1990)
The sixth part of this dragon ball card collection is focused on the fight between goku and ginyu the commander of special forces.
In this part you can also find cards from the oav 1 "baddack" and the movie 3 "the tree of might".
Total: 42 cards
VIDEO REVIEW!