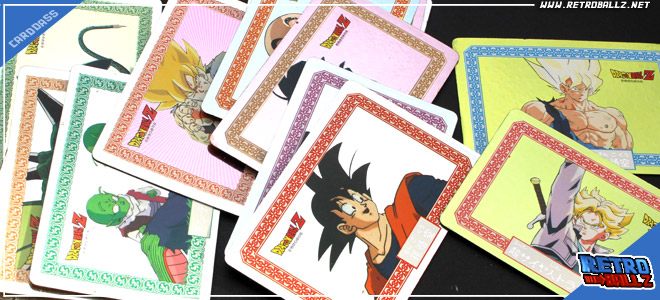 NAGASAKIYA MIRROR by NAGASAKIYA (1992)
A cool set of 30 dragon ball cards sold with cola flavor candies.
They are called mirror because of their silver "mirror" effect.
You can notice 4 different parterns around the cards.
Very cool dragon ball cards from the 90's !
Total: 30 cards
28 silver
2 gold
sold with candies
VIDEO REVIEW !