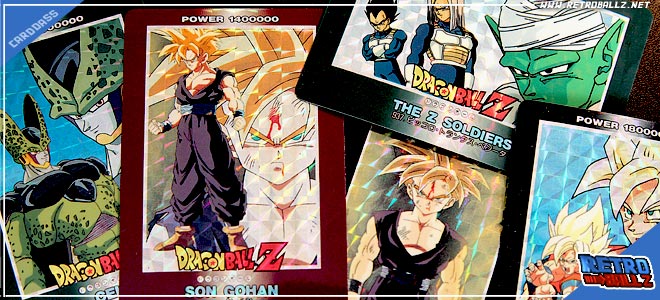 PP CARD PART 21 by AMADA (1993)
This part 21 has a new and unique design. The cards show us the z fighters during the cell game. We can see here nice dragon ball cards with gohan ssj2 !

Prism available in hard or soft type.
Regs available in semi holo perl, and semi holo .
Total: 48 cards
36 regulars
12 prisms
1 prism on 16 cards
sold in pullpacks
VIDEO REVIEW !