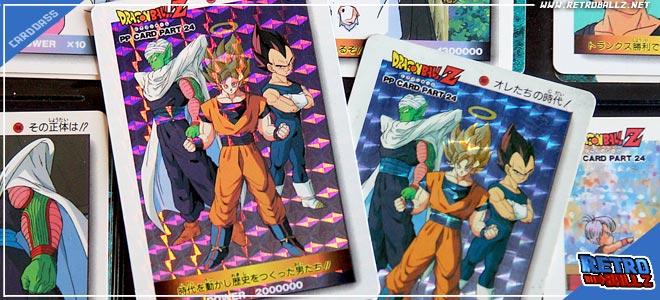 PP CARD PART 24 by AMADA (1994)
This ppcard part contains a cool 6 silver cards set!
The cards are about the 25th budokai tenkaichi & the begining of bu saga.
Here is the first ppcard with majin vegeta !

prism cards available in hard or soft type.
Total: 54 cards
36 regulars
12 prisms
6 silver
1 prism on 16 cards
sold in pullpacks
SILVER SET !