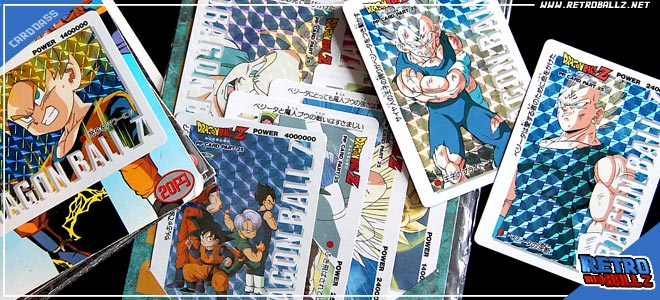 PP CARD PART 25 by AMADA (1994)
This is the last part with white border design.
We can see the epic fight between goku and majin vegeta.
Here are the fist ppcards with majin boo !

prism cards available in hard or soft type.
Total: 48 cards
36 regulars
12 prisms
1 prism on 16 cards
sold in pullpacks
VIDEO REVIEW !