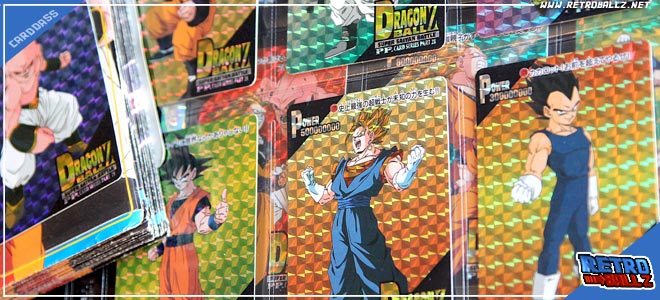 PP CARD PART 28 by AMADA (1995)
Here is the third and last part with this design.
This time we have a yellow logo.
The cards are about bejito period and also about the movie "wrath of the dragon"
A lotery allowed you to win a cool limited 3000 set of 3 cards!

Prism cards available in hard or soft type.
Total: 48 cards
36 regulars
12 prisms
1 prism on 16 cards
sold in pullpacks
VIDEO REVIEW!