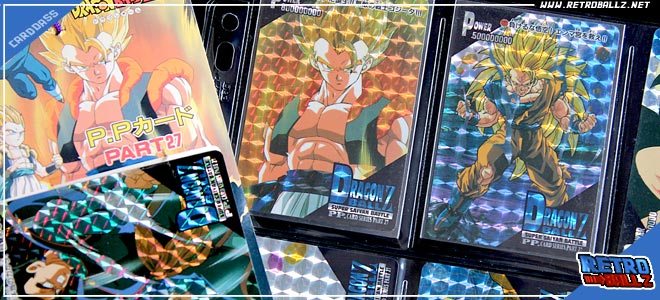 PP CARD PART 27 by AMADA (1995)
The design of the card is the same as part 26 but with a blue logo.
The pictures show us scenes from the bu saga and also from the movie "fusions reborn". If you like gotenks & gogeta you will love this part for sure !

Prism cards available in hard or soft prism.
Total: 48 cards
36 regulars
12 prisms
1 prism on 16 cards
sold in pullpacks
VIDEO REVIEW!