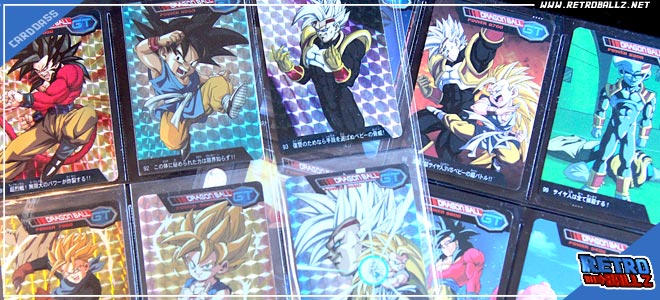 PP CARD PART 32 by AMADA (1997)
The last part of ppcards ! The last exclusive design from Amada!
We have here the first and last prism card with goku ssj4 !
Unfortunately ppcard don't cover the whole dragon gall gt story
and end with this 32st part…
What an awesome dragonball card collection !

Prism cards are available in hard or soft prism.
Total: 48 cards
36 regulars
6 prisms
1 prism on 16 cards
sold in pullpacks
VIDEO REVIEW !