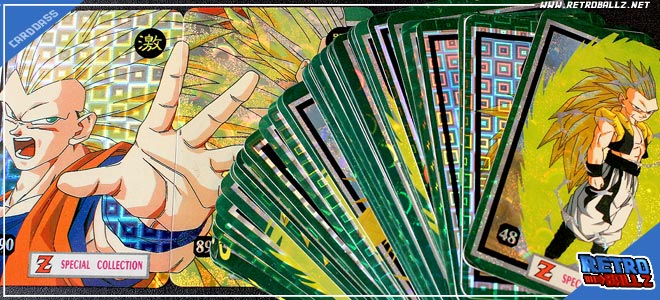 SPECIAL COLLECTION 3 (199?)
The third part of this unofficial dragon ball card collection from Taiwan.
Bejito, Gotenks 3 and Vegeta are in the place !
Just like part 2, you can see 2x 4 cards puzzles!

6 different prism types!
Total: 47 cards
47 prisms
sold by the piece
VIDEO REVIEW !