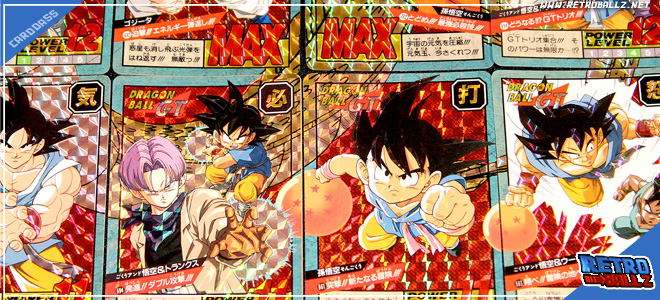 SUPER BATTLE PART 16 by BANDAI (1996)
This set commemorates the begining of dragon ball gt.
The 8 cards make a big picture that matches with the 8 cards of part 15 that makes a giant puzzle of 16 cards with golden shenron on the background !
Very nice dragon ball cards set!
Also printed in French version.
Total: 44 cards
38 regulars
2 prisms
2 double prisms
2 hidden prisms
1 prism on 20 cards
sold in vending machine
VIDEO REVIEW!