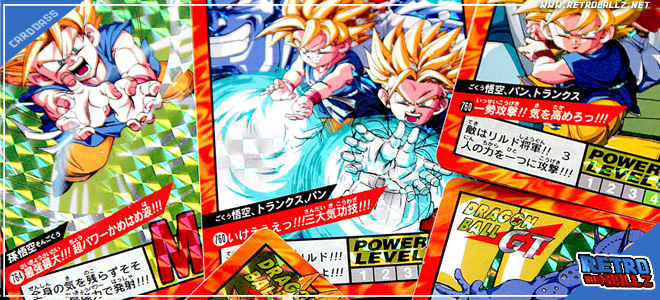 SUPER BATTLE PART 18 by BANDAI (1996)
This is the second dragon ball gt part.
These dragon ball cards here are nicer than the previous part.
We can see dynamic cards with Goku Trunks and Rild.
The 777 card commemorates the 777th super battle card.
However this card is not rare or limited.
Also printed in French version.
Total: 44 cards
38 regulars
2 prisms
2 double prisms
2 hidden prisms
1 prism on 20 cards
sold in vending machine
VIDEO REVIEW!