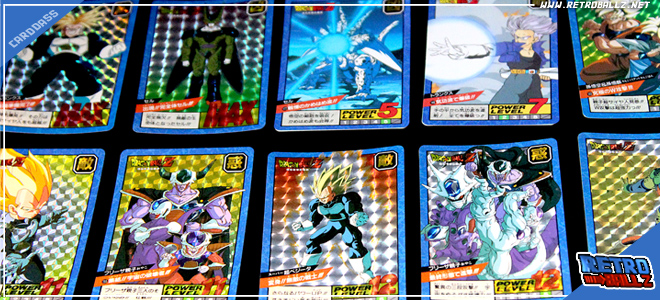 SUPER BATTLE PART 4 by BANDAI (1992)
This is the first part with dark blue border.
We can see here many cards with super saiyans !
These dragonball cards focus on cell saga.
However there are cool cards with freezer's family.
Total: 44 cards
38 regulars
2 prisms
2 double prisms
2 hidden prisms
1 prism on 20 cards
sold in vending machine
VIDEO REVIEW!