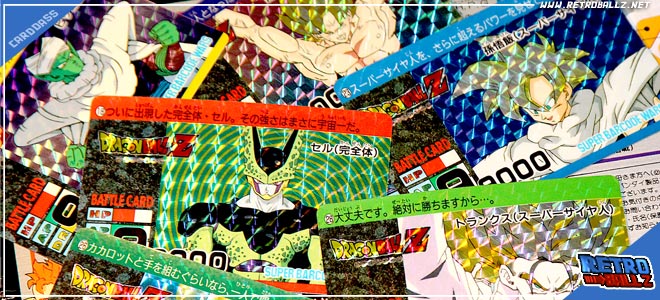 SUPER BARCODE WARS VR PPCARD by AMADA (199?)
Super barcode wars system is a bandai machine but
these cards are super barcode wars cards made by amada. Weird isn't it!
This collection of dbz cards is about the cell saga.
Of course you can play this cards with the super barcode multiscan system.
Total: 42 cards
36 regulars
6 prisms
1 prism on 16 cards
sold in pullpacks
VIDEO REVIEW!