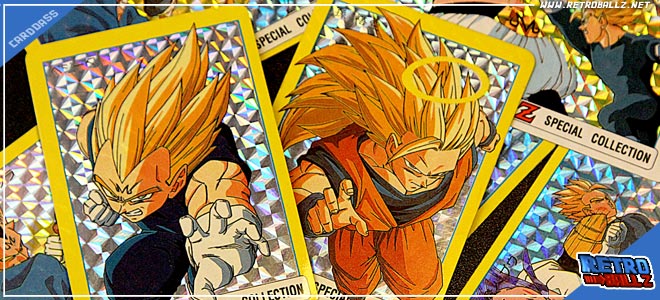 SPECIAL COLLECTION 1 (199?)
These are unofficial dragonball cards from taiwan.
Part 1 is about the begining of bu saga up to gotenks appearance.
Illustrations were made by the manufacturer so you can see exclusive pictures you won't see on any other cards.

Available in Yellow(classic) or white (deluxe)
Total: 47 cards
47 prisms
sold by the piece
VIDEO REVIEW!