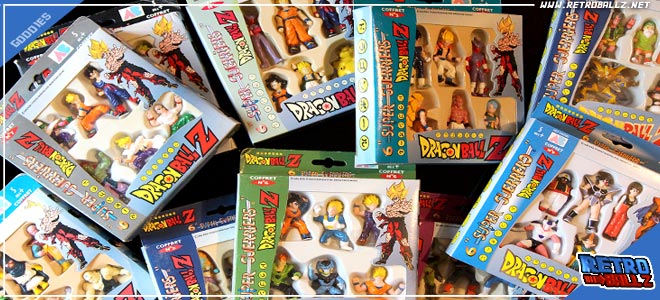 In the 90's, French market was flooded with AB products.
AB is a TV production company which launched DragonBall on french television. Among a lot of AB products, the most popular was the 6 figure pack (pack de 6 super guerriers)
With 6 different figures per pack, and 31 packs, that's a lot of figure to collect !
Discover packs 1 to 10 in this video !
VIDEO REVIEW !