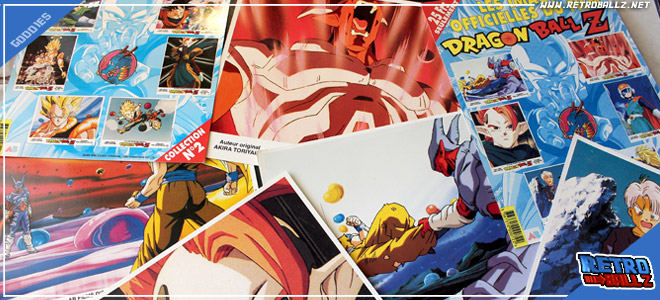 In France movies "fusions" and "dragon wrath" were screened together under the name of "dragon ballz film 1".
AB productions sold big cards 6pack based on screens from the movies.
With white borders, bigger than A4 sheet they are hard to stow and they were often used as posters.
7 sets of six cards, that's 42 nice dragon ball cards to collect !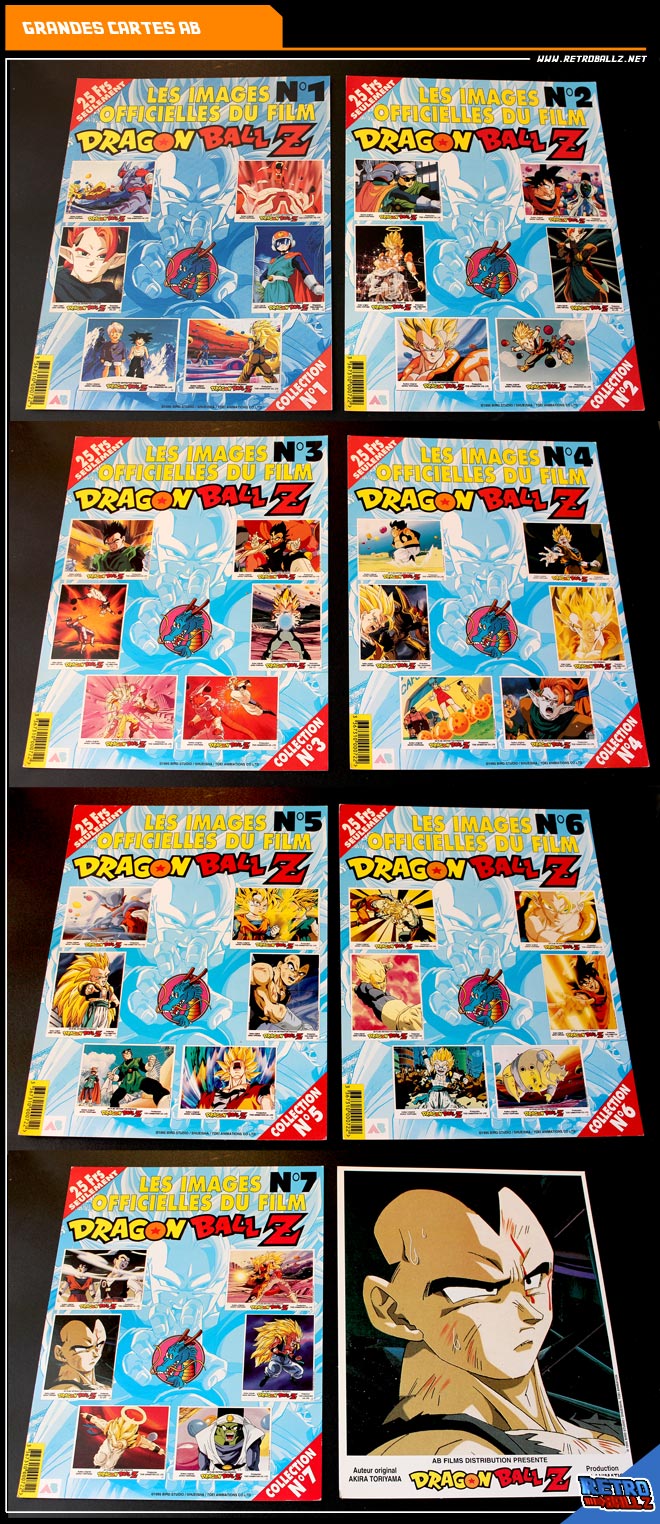 LE VIDEO REVIEW !