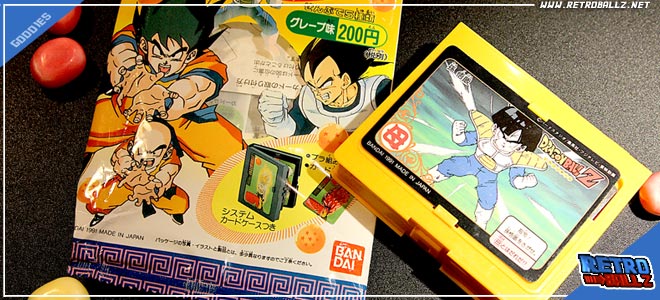 Candy cards were sold with candies of course.
This is a strange collection with no numbers produced between 1990 and 1993. Many cards are cool and make puzzles.
Here is the official "candycard" card case !
Well it's more like a funny stuff than a real usefull case.
Take a look on that unique dragon ball item !
VIDEO REVIEW!