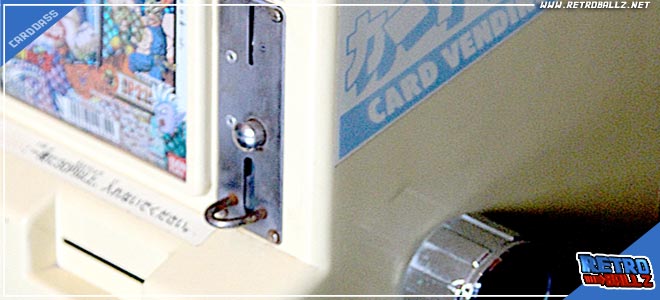 While amada were selling their cards in paper packs: Pullpacks, Bandai chose to use big card dispensers.
For 20 yens (2×10 yens) you get 1 card and 1/20 chance to get a prism card !
Each collection and part were shown on the display of the face of the vending machine.
Vending machines were used to sell dragon ball carddass and also yuyu hakusho cards, rockman cards, and many more Bandai carddass!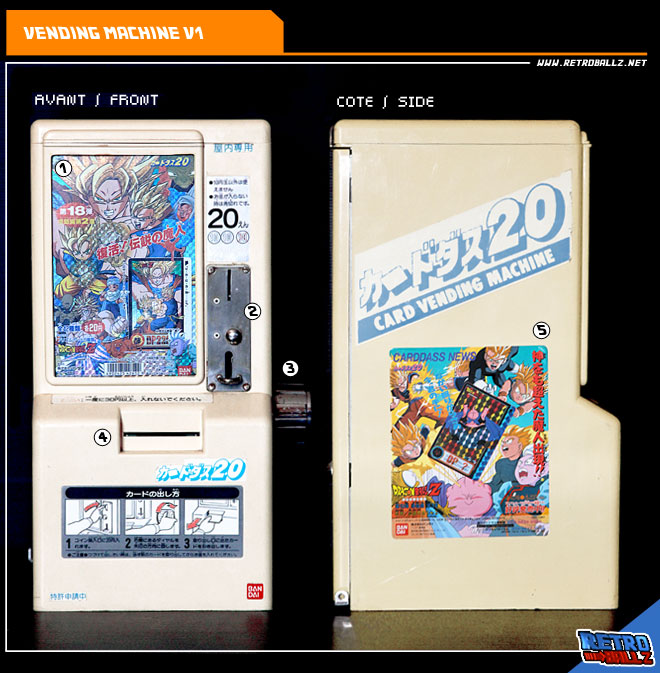 VENDING MACHINE V1 (1988)
English infos:

Vending machine for BANDAI cards :
Super Battle, Hondan & Visual Adventure
1 prism per 20 cards
1 card for 20 yens (2×10 yens)

display of the actual part
coin slot and coin return
rotary selector
card slot
rare side display
VIDEO REVIEW !
3 comments on "
Carddass vending machine V1

"