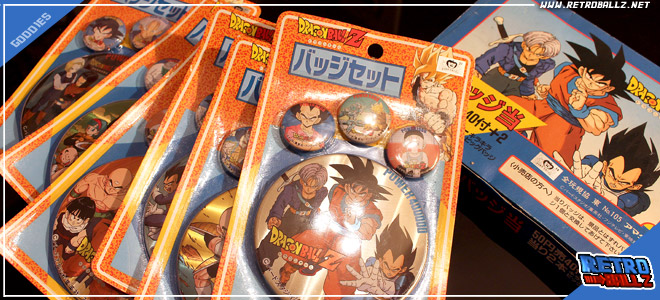 Before pin's there were badges !
Badges are timeless fashion accesories to put on bags, clothes or anywhere you want!
Amada distributed badges among the multitude of dragonball goodies they produced. Sold individually for 50 yen, they were also available in set of 3 small + a large laser effect.
These Dragon ball badges are must-have vintage items! or not !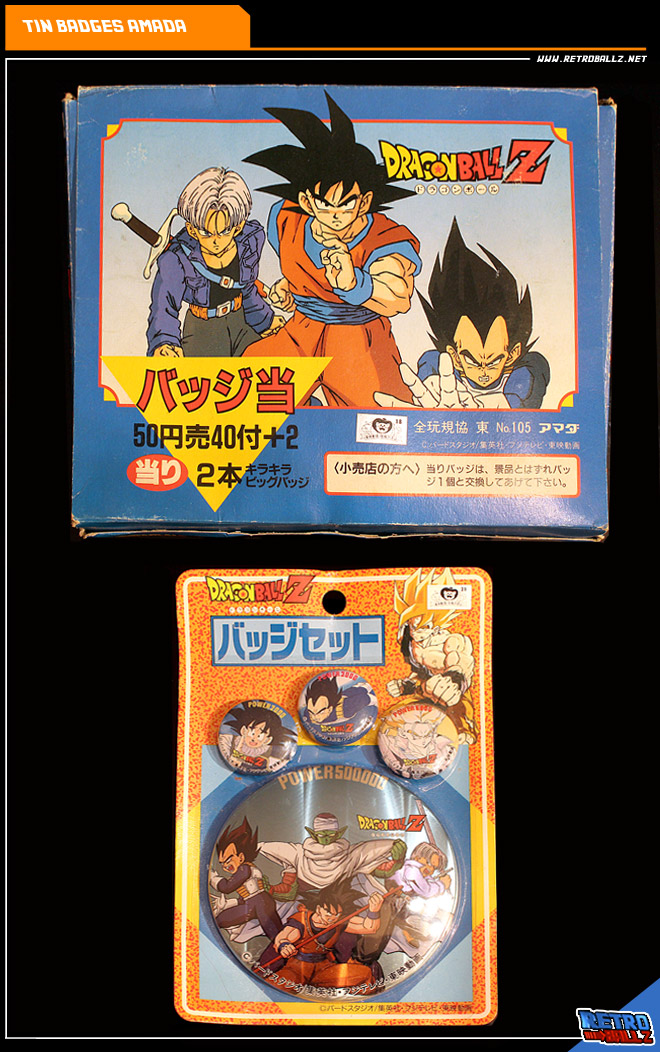 VIDEO REVIEW !