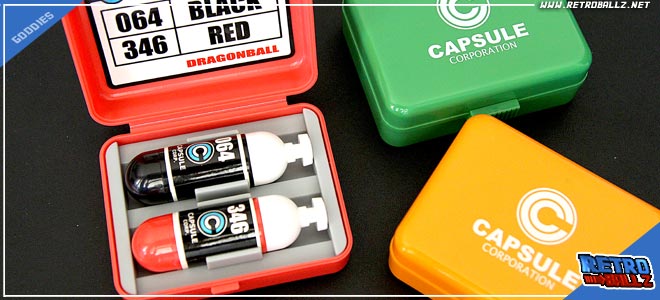 Capsules: the greatest technology in dragon ball universe !
Every one would like to shrinck a car or a bike and put it in a pocket !
Here are banpresto real size capsules from ichiban kuji 2008.
3 different boxes, 2 capsules per box.
In each box the 2 capsules are in fact pens (one black + one color)
Very nice item to display in a collection or to do some dragon ball cosplay !
VIDEO REVIEW !