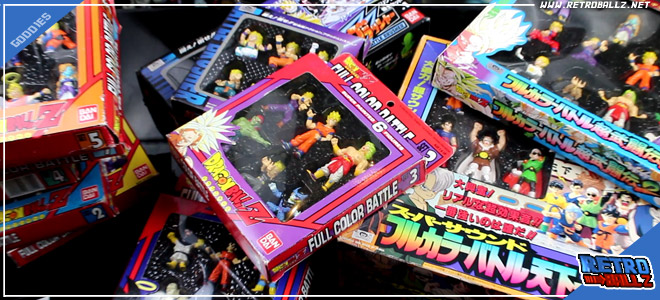 Ancestors of the very famous AB toys dragon ball figures "super guerriers", here are the full color battle ! Sold between 1993 and 1997, there are 2 different editions:
Japanese and oversea (HK)
These small vintage dragon ball figures were available with a cool arena with sound and an amazing interactive box ring !
There were 18 packs to collect if you wanted to have all of them !
FULL SET VIDEO !