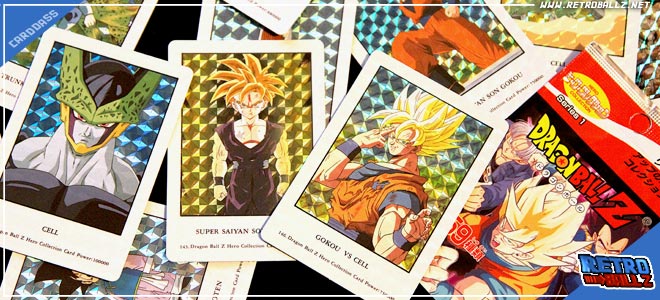 HERO COLLECTION PART 1 by AMADA (1993)
These dragonball cards are about the begining of Dragon ball z untill end of cell saga.
We discover saiyan warriors, freezer, cyborgs and cell!
Sometimes checklist were randomly added in boosters.
Reprinted by Artbox USA.
Total: 159 cards
144 regulars
12 prisms
3 double wgl
1 prisme on 10 cards
sold in 10 cards boosters
VIDEO REVIEW !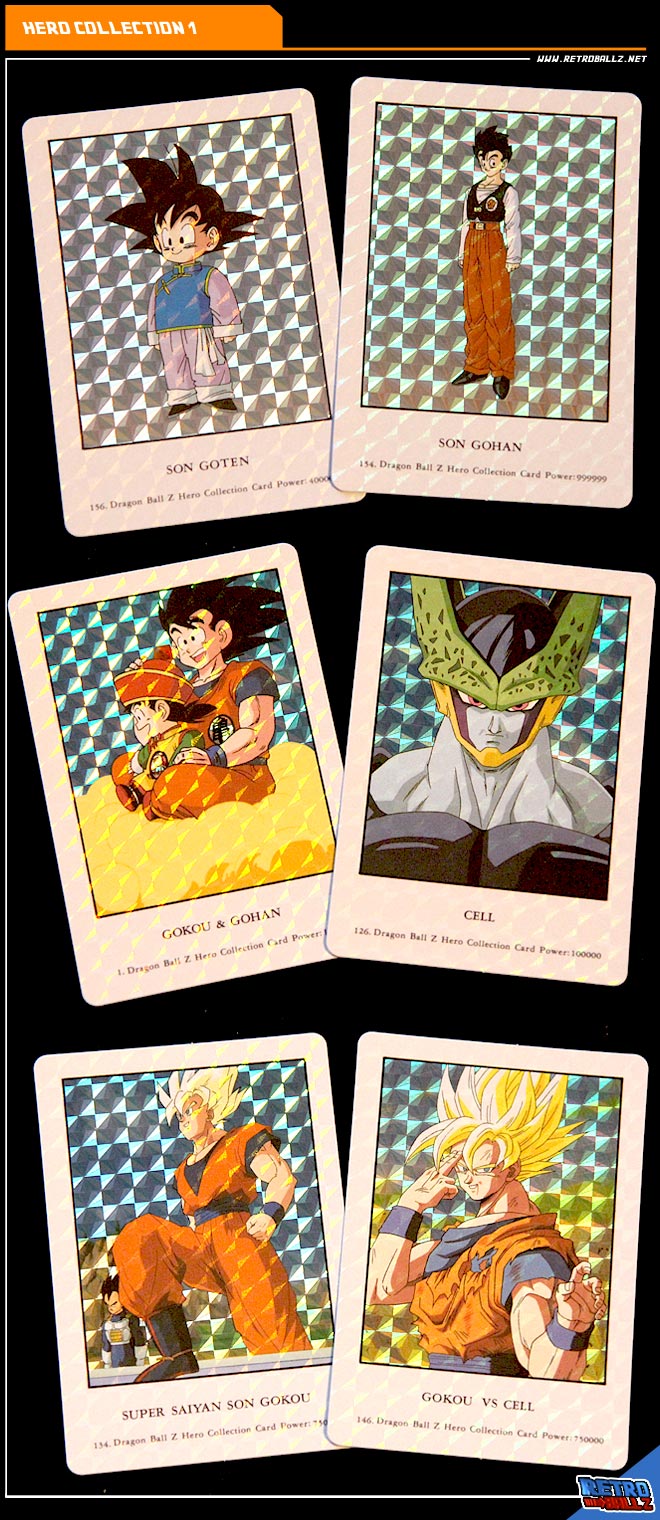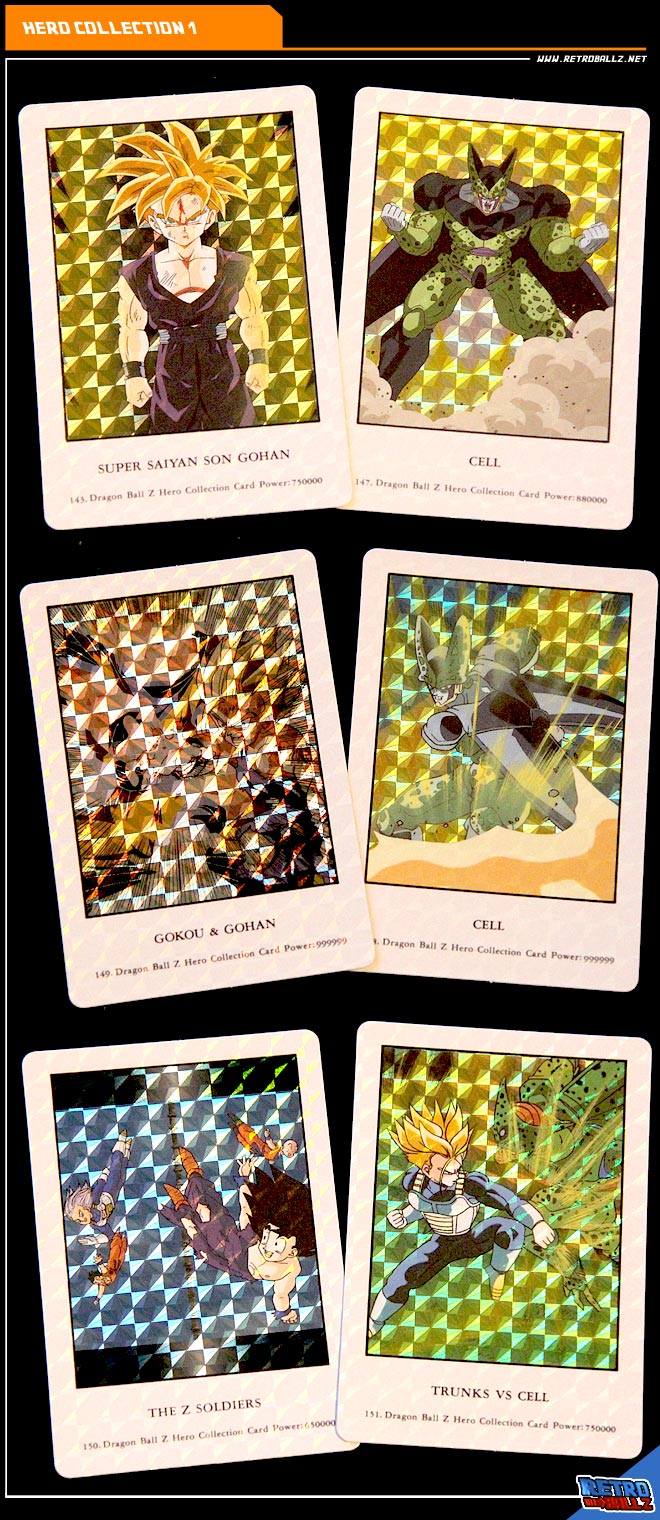 2 comments on "
Hero Collection 1

"