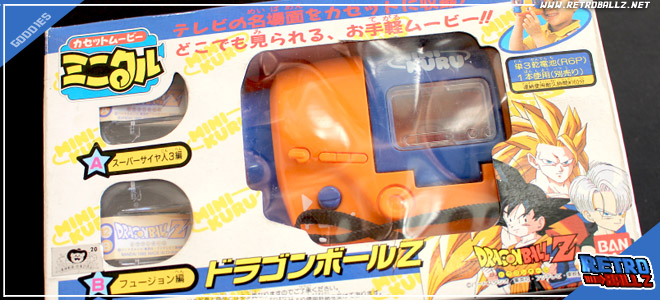 Here is a very weird dragon ball item !
Mini kuru has a camcorder design… but it fact its a small video player!
Sold with 2 short movies, you can watch the first appearance of ssj3 an the first fusion gotenks!
I love this dragon ball merchandise !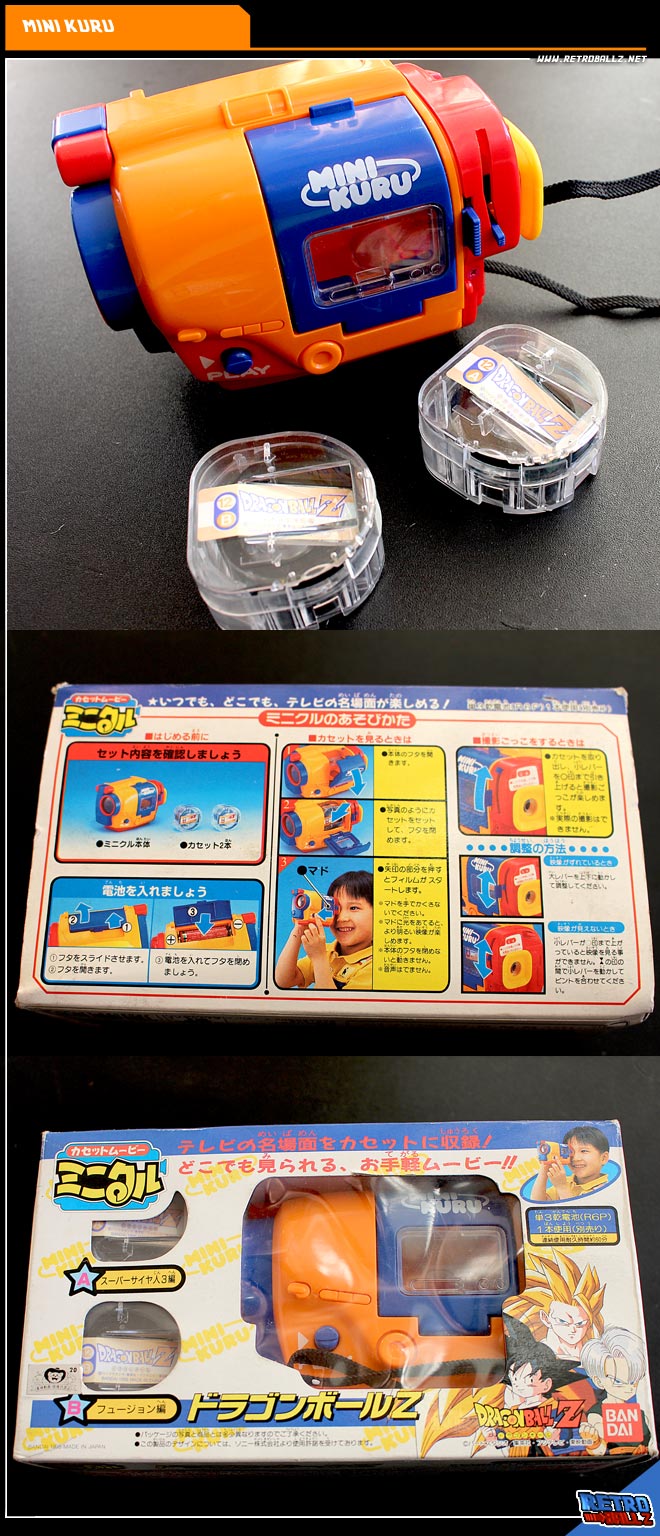 MINI KURU VIDEO REVIEW !