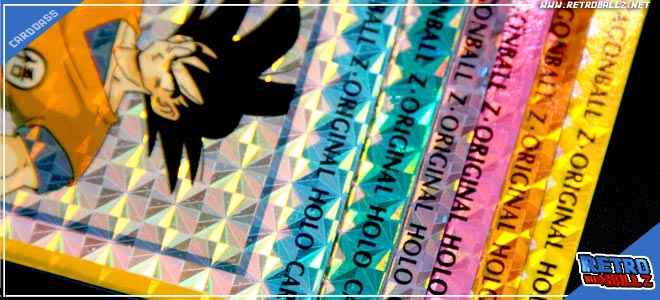 ORIGINAL HOLO CARDS by AMADA (199?)
This is a very small part of dragon ball cards.
There is only 6 cards in this collection.
We can see dragon ball heroes during the middle of namek saga. On one of these cards there's is polunga ! This character is on few dragon ball cards.

There are 4 different prisms ! Hard, bubble, line & pixel.
Total: 6 cards
VIDEO REVIEW!