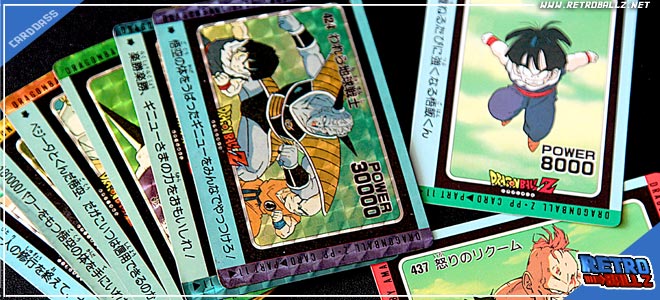 PP CARD PART 11 by AMADA (1991)
Part 11 is kinda the green part ! Well the adventure occurs in namek so there are many cards with green background !
The cards show us the fight between goku and the ginyu forces.

Prism available in soft line circle and bubble .
Total: 48 cards
36 regulars
6 prisms
1 prism on 16 cards
sold in pullpacks
VIDEO REVIEW !