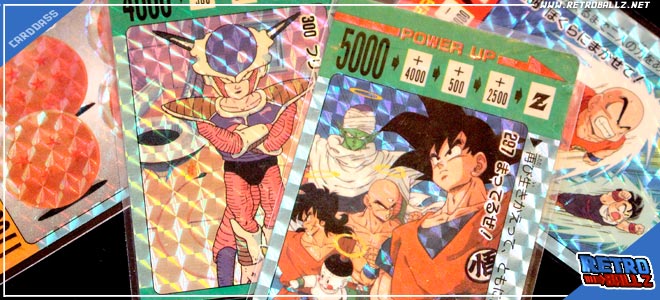 PP CARD PART 8 by AMADA (1990)
Part 8 ! This one is so cool!
Here is a new concept only on this part: scratch cards!
You can scratch frames to reveal "power ups" for your character.
These dragon ball cards show us the beging of the adventure on Namek and the search of giant dragonballs.
Total: 42 cards
36 regulars
6 prisms
1 prism on 16 cards
sold in pullpacks
VIDEO REVIEW!