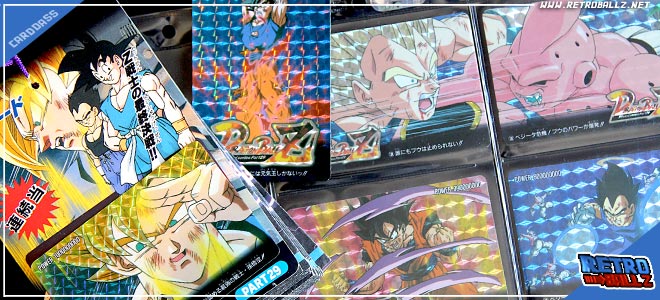 PP CARD PART 29 by AMADA (1996)
Here is a new card design by amada !
You see this design only in this part.
The cards show us pictures from the end of dragonball z.
Then we can see some cards from tenkaichi budokai 28 with a new character: oob !

Prism cards available in hard or soft prism/
Total: 48 cards
36 regulars
12 prisms
1 prism on 16 cards
sold in pullpacks
VIDEO REVIEW!