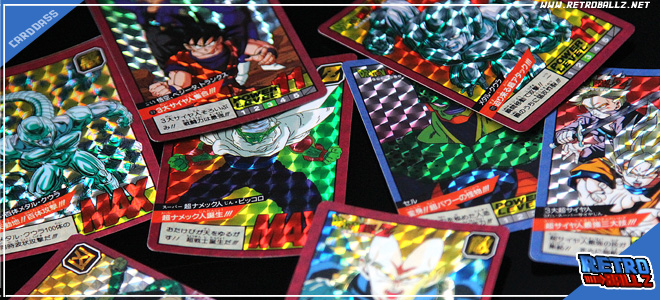 SUPER BATTLE PART 3 by BANDAI (1992)
There is something new in this part: 2 double prisms !
If you peel these cards you can find an other one under with power level 12 ! What we have here are cool dragon ball cards about cooler's return and cell saga.
This is the last part with purple border and we can discover on the power level 12 cards that the next color will be blue.
Total: 44 cards
38 regulars
2 prisms
2 double prisms
2 hidden prisms
1 prism on 20 cards
sold in vending machine
VIDEO REVIEW!