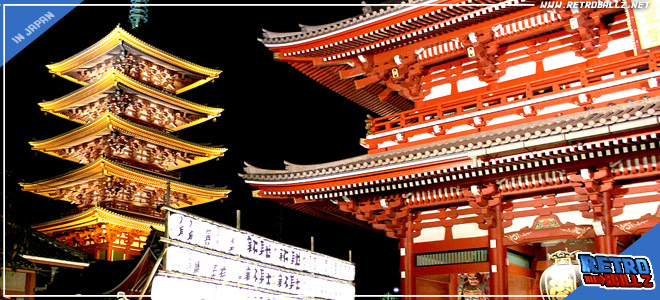 If there was only one temple to visit in Tokyo it would probably be the Senso-Ji of Asakusa. This Buddhist temple built in 645 is known for its red colors, its street of small shops (Nakamise-dōri) as well as its main entrance with its giant lantern (Kaminarimon).
Even though most of the shops are very touristy, you can stroll along the 250 meters of this street with almost 100 stalls.
The district of Asakusa itself is very lively and full of restaurants and various shops. Ideal if you are a gourmet! In addition if you need batteries for your camera or kitkat taste sakura at 3am, no problem, you can always go shopping at the famous "Don Quijote" department store open 24/24!
Asakusa, is a very good choice of neighborhood to stay in Tokyo!