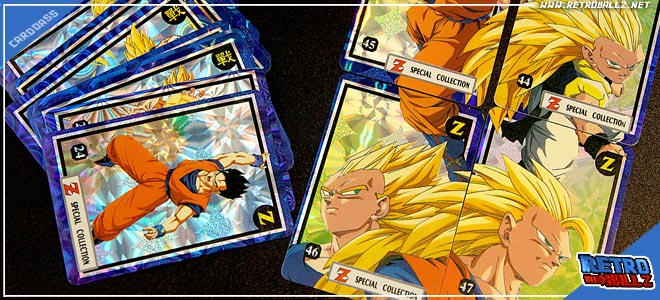 SPECIAL COLLECTION 2 (199?)
This is an unofficial collection from Taiwan.
We can see pictures of the bu saga from gotenks to bejito. There are also some illustrations from the dragonball movie "broly's revenge".
There is something new compared to the part 1: cool 4 cards puzzles.

4 crazy prism types + soft
Total: 47 cards
47 prisms
sold by the piece
VIDEO REVIEW !