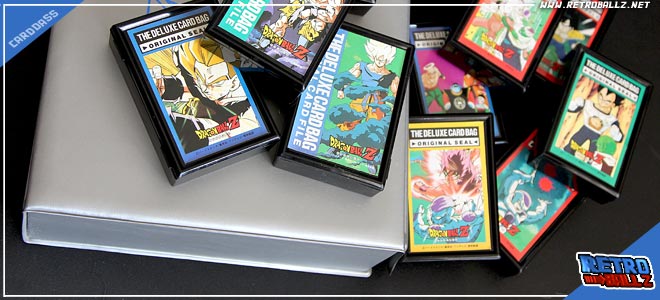 Deluxe CardBag by Amada (1991)
Here is the ultimate suitcase for your cards by Amada !
Nice & simple grey vinyl looking, with one handle, it's sold with 12 little boxes (hardcase) and one little binder.
It's not over! Inside the box you can find 6 regular cards & 1 original laser card ! A must have straight from the 90's !
Content
1 suit case
12 hard case
1 mini binder
1 original laser
6 regulars
VIDEO REVIEW !