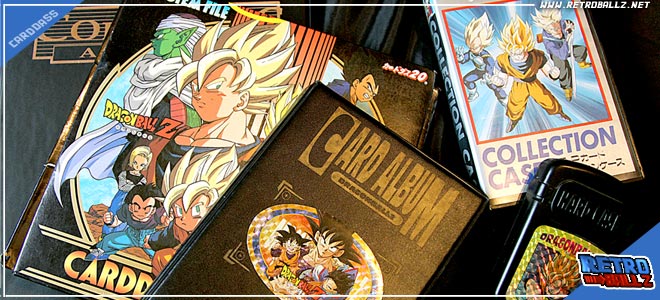 Many people ask themselves: how can I stove all my dragon ball cards ?
If your collection begins to grow maybe it's time for you to find something new to stove your cards…Don't worry !
Here are several holders, binders with a grade according to their capacity, use and fun !
VIDEO REVIEW!
DIFFERENT KINDS OF RANGEMENTS!
Hard case & Pocket Case
-20 cards capacity
-Portable
-card dispenser (hardcase)
Awesome to carry your cards everywhere!
Collection Case
-150 cards capacity
-Portable
Nice to store but not handy
Card album
-80 cards capacity (4 compartment)
-available in dragon ballz & ultra pro
Cool for beginers
Carddass Station
-from 60 cards to ??? (6 compartment)
-Many designs available
User friendly & fun: a good choice.
Collectors Album
-180 cards capacity (9 compartment)
Easy too use & good quality !
Collectors Binder
-up to 1500 cards (9 compartment)
Easy to use awesome for mass storage !