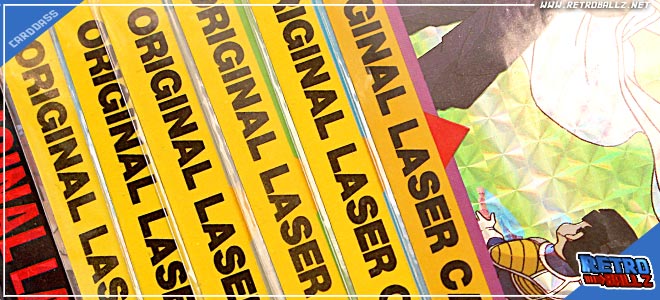 ORIGINAL LASER by AMADA (1992-1993)
Original laser cards are dragon ball promo cards from Amada. There were sold with deluxe card bags. (here)
There are 7 cards, 6 sold in 1992 & 1 in 1993 in a different pack.
The last one has a different back and is the only "hard prism" card of this set.
Total: 7 cards
LES CARTES EN VIDEO !