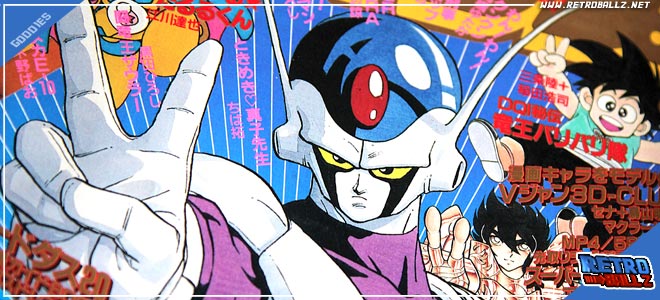 V-JUMP ブイジャンプ is a JUMP spin-off printed by SHUEISHA.
Prototypes of V-Jump were called "hobby's jump".
The first V-Jump was printed on 12/12/1990 and was serialised 3 years later on 1993.
Here is the first one, with very cool mangas: Cashman & Dragonquest from Akira Toriyama and the last chapter of Saint seiya ! Then this first edition is known because of the special bonus inside: 3 exclusives special dragon ball cards !
Now of course these cards and this book are very hard to find!
VIDEO REVIEW !