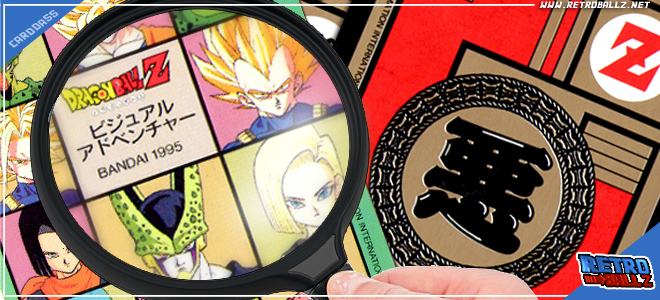 During the 90′s there were loads of fake dragonball cards.
Some were good but many were very bad.
Most of the time a genuine card has a copyright (d) with the manufacturer name on the back like amada or bandai for exemple.
Then you can read "made in japan" or "HK" and often year of printing.
Here you will find if your card is genuine one or a cheap copy.
In green are the elements you must find on your card.
If one is missing then your card is a fake.

VIDEO REVIEW !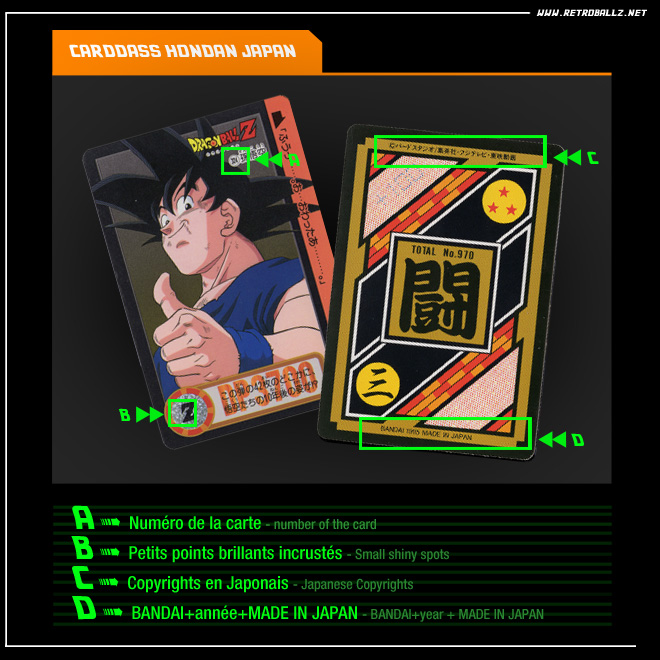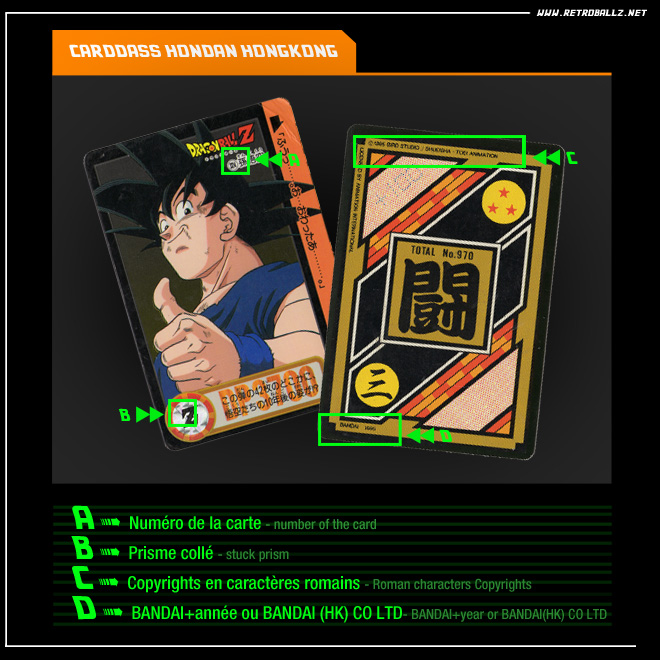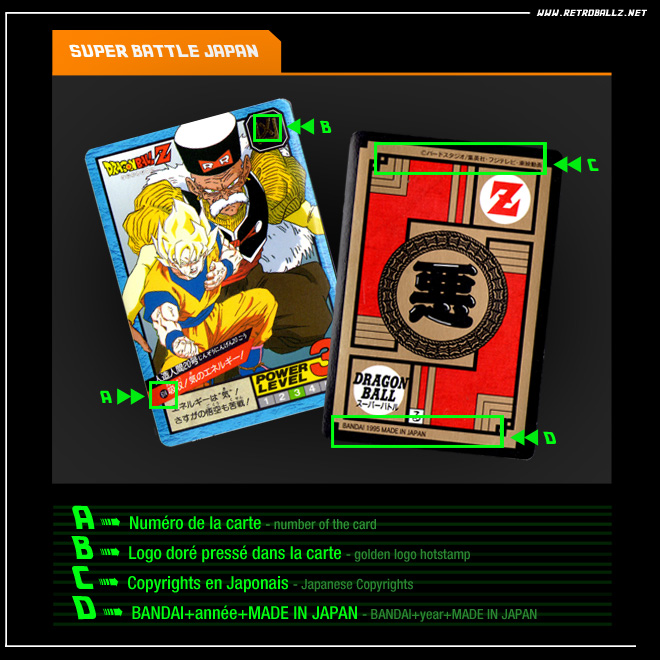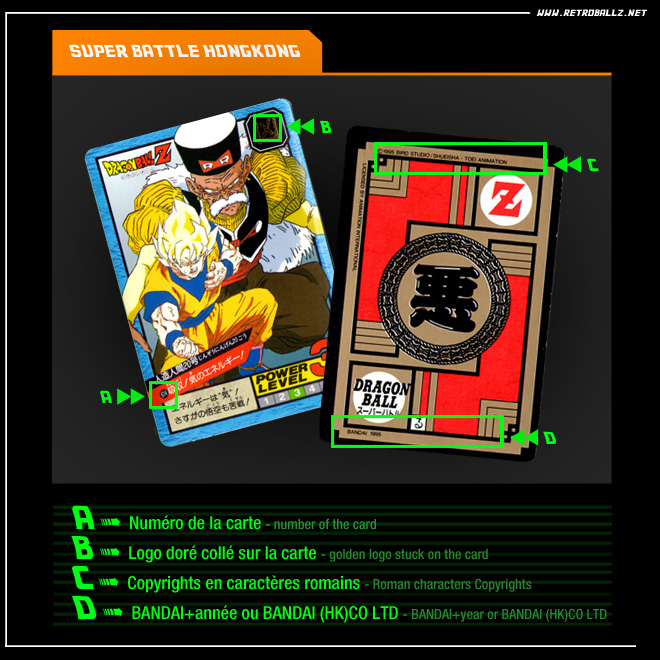 Note also there is a difference of quality between HK & Japan cards. HK are of lesser quality and most of the time off-centered. Let's say that for most of collections of dragon ball cards you will find "made in japan" and some copyrights. No copyrights…no good…
9 comments on "
AUTHENTIFY A DRAGONBALL CARD

"