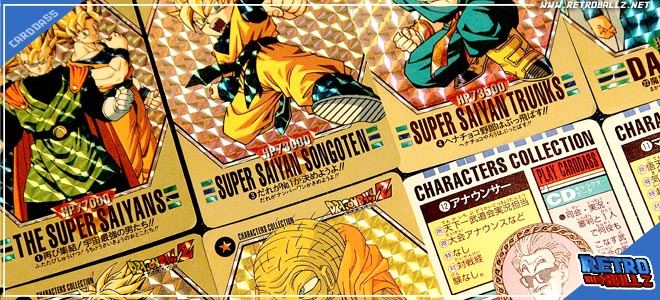 CHARACTERS COLLECTION PART 1 by BANDAI (1994)
This is the first part of characters collection printed in 1994.
Well this collection have the same design as "super barcode wars" cards. They changed the name but we can say this is kinda a super barcode wars part 5. These dragon ball cards still have a barcode and you can play them with "super barcode multi scanning system".
Total: 42 cards
VIDEO REVIEW!