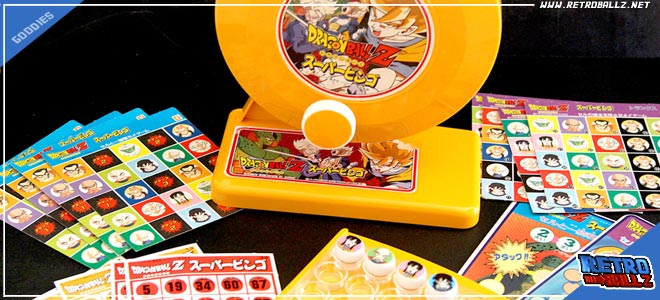 You already know this famous game: the bingo !
You draw numbers and you tick them on a specified card.
If you have all the numbers… BINGO you won a price !
This is the genuine dragon ball z bingo machine sold by Bandai in 1992. Up to 4 players are allowed to play 4 different game modes.
This game occurs during cell saga and every chip have a number and a character on it.
A very fun and classic game to play with your friend or with your grandma !
VIDEO REVIEW !