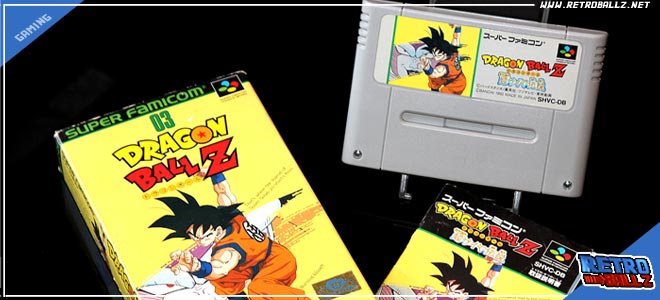 Dragon Ball Z: Super Saiya Densetsu (ドラゴンボールZ 超サイヤ伝説)- Super Famicom (1992) – Doragon Bōru Zetto Supā Saiya Densetsu, the legend of super saiyan.

This game is a remake of the previous 2 super gokuden games on famicom.
It an RPG about the story from saiyan saga to namek saga.
We can play several characters like goku, gohan, piccolo, vegeta and ginyu.
The fighting system is based on a card game.
You get a 5 cards hand randomly generated to kill your opponent.
TV COMMERCIAL !