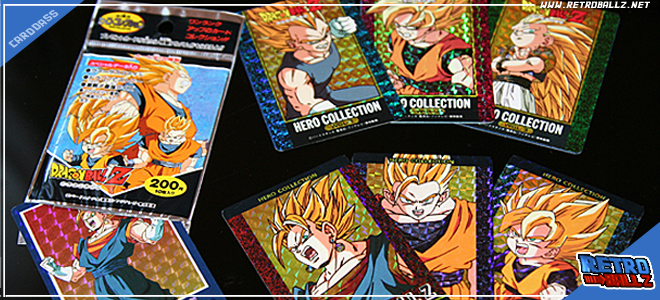 HERO COLLECTION PART 4 par AMADA (1995)
This part shows the end of majin bu saga and also the movie "fusions".
We can see dragon ball cards with Gogeta,Vegeto and gotenks themost powerfull fused fighters.
Sometimes in the boosters you can find a checklist sticker.
Reprinted by artbox in the US with some extra cards and some signed cards.
Total: 103 cards
72 regulars
12 prisms
3 double wgl
16 platina cards
1 prism on 10 cards
sold in 10 cards boosters
VIDEO REVIEW !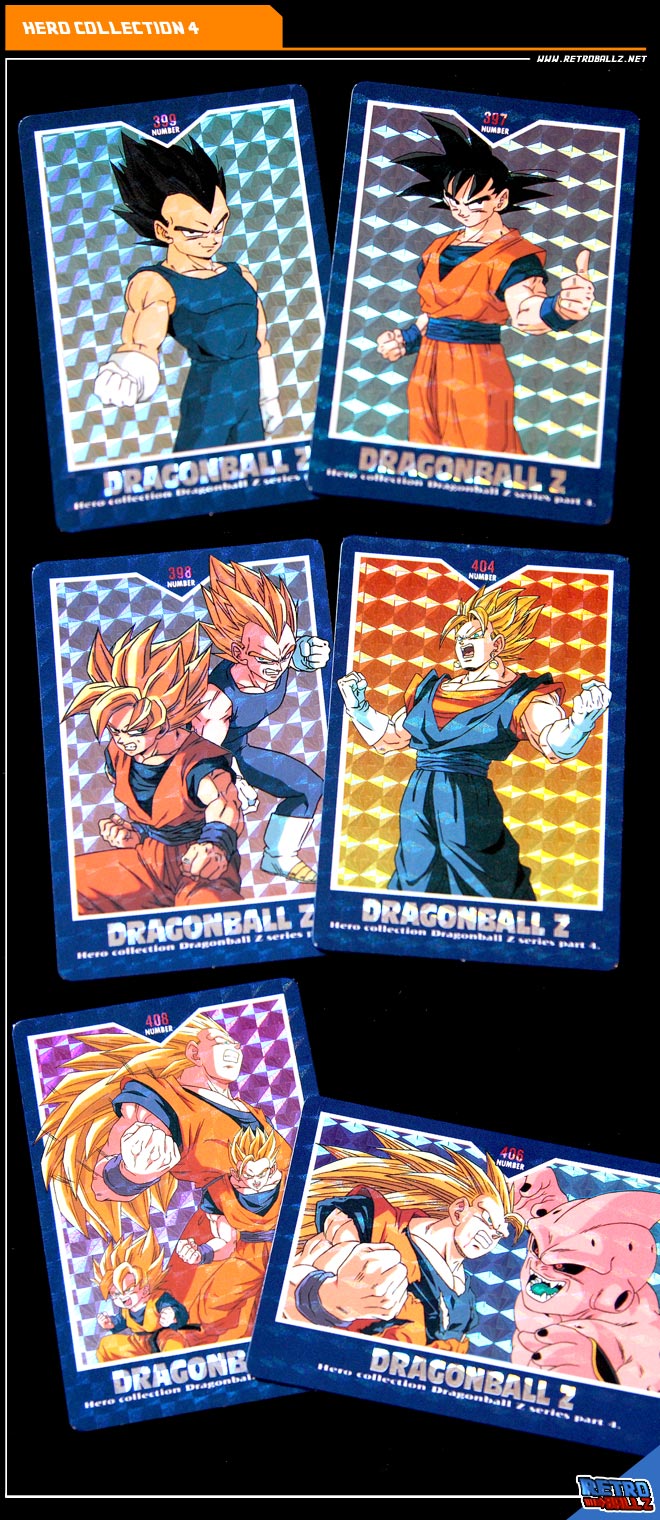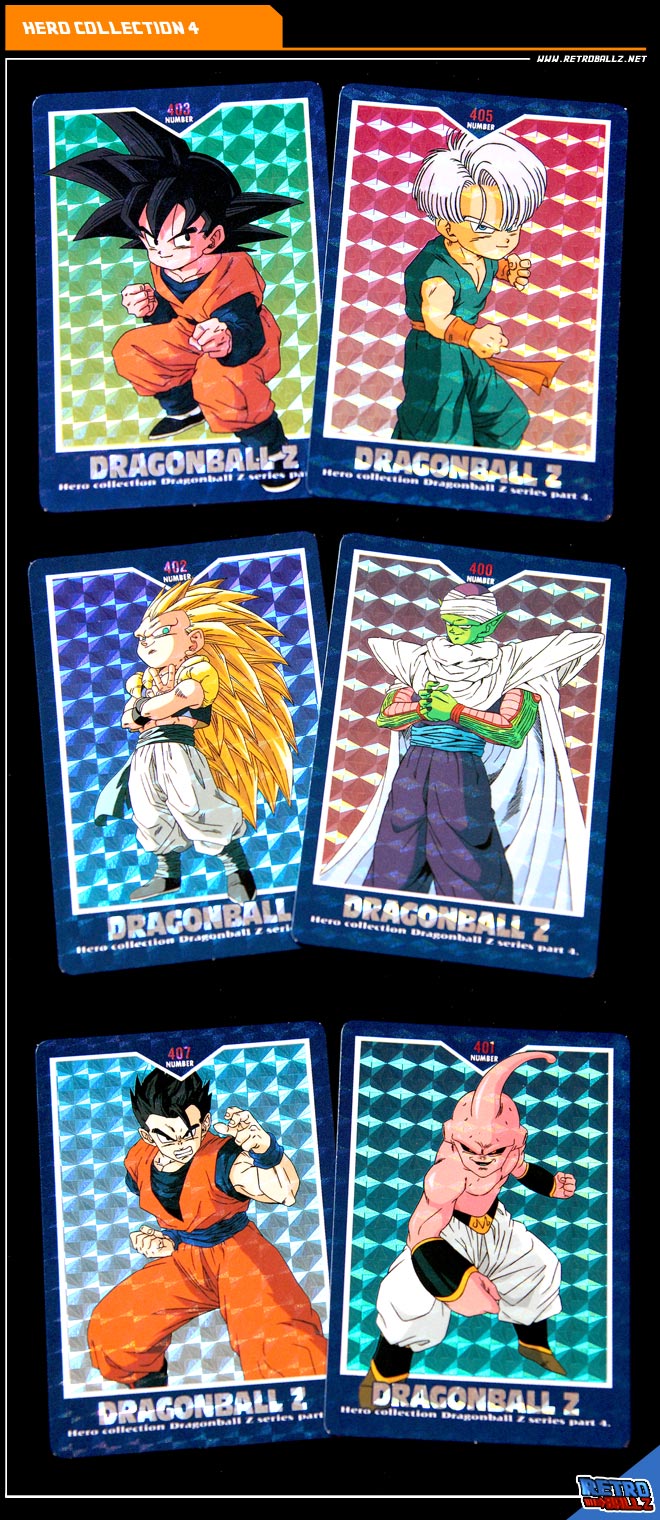 2 comments on "
hero collection part 4

"