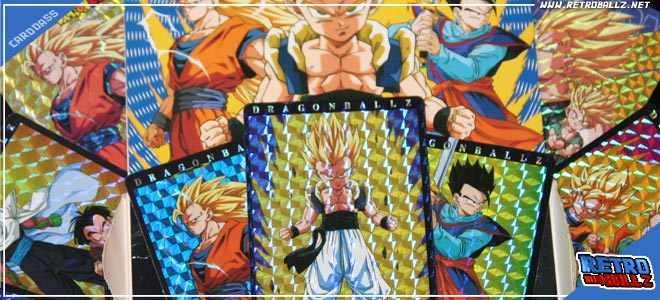 HERO COLLECTION PART 3 by AMADA (1995)
This part is about the first half of the majin bu saga.
Here for the first time on hero collection card: gotenks !
This is a classic part of dragon ball cards easy to find back in the 90's.
Sometimes in the boosters you can find a checklist sticker.
Reprinted by artbox in the US with some extra cards and some signed cards.
Total: 103 cards
72 regulars
12 prisms
3 double wgl
16 platina cards
1 prisme on 10 cards
sold in 10 cards pack
VIDEO REVIEW !